INFORMATION
May 2023

Shinko website updated.

Mar 2023

Roll less Feeder got the Grand Prize for Invention.

Dec 2022

Renewed Website.

Dec 2022

SHINKO MACHINE was Introduced TV program "トップの言霊".

Aug 2022

Recruit info updated.
RECOMMEND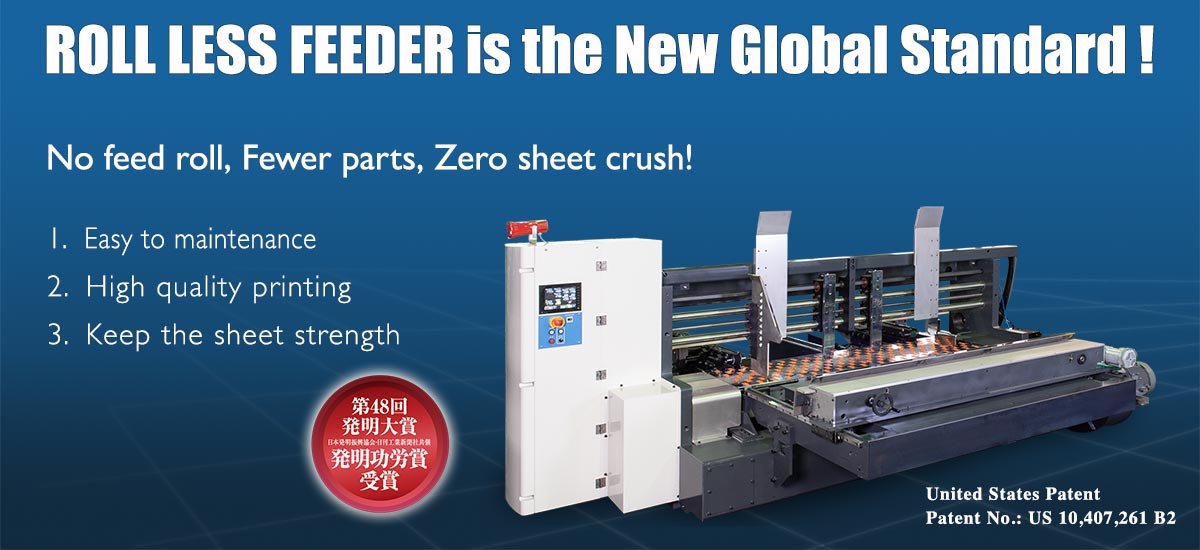 PRODUCTS
Shinko Super Alpha
The next-generation cutting-edge cardboard box making machine and printing machine.
Shinko High Printer
A new type of flexo printer that was born in response to the needs of the next generation.
Hard Die Cutter
Greatly eliminates losses during box making and improves quality.
CONTENTS
Retrofit
Update your machine from the customer's point of view.
Recruitment
We are looking for someone to join us in growing our company.
YouTube Movies
Introduce the attractive functions of SHINKO's machines.